Who is Church Music Solutions?

Years ago, we were approached by a small church to help them with a problem. They had a beautiful organ and no one to play it. As they wondered how they could fill their church with music, we wondered how we could provide a solution. Church Music Solutions was born from this challenge. Our goal is to provide the best music alternative for churches without a live musician on a rare, occasional, or regular basis. Some churches do not have any organists. Some churches have organists who need a break now and then. We are here for all of them! With over 30 years of experience, we are devoted to helping churches fill the need for high-quality and artistic musical leadership.
We developed the Substitute Organist Service (SOS) to help churches keep singing!
Find out more about the Substitute Organist Service here.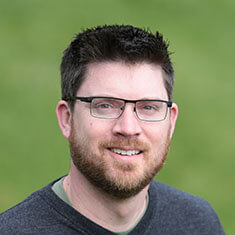 Chris Loemker
President
This email address is being protected from spambots. You need JavaScript enabled to view it.
Chris is a native of Southern Illinois and holds a degree in Organ Performance from Indiana University - Bloomington. He has been involved in church music for over 35 years in a variety of roles. Chris lives in Marine, Illinois with his wife Carmen and four daughters.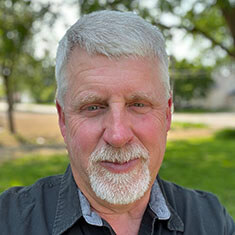 Roland Kreke
Vice President
This email address is being protected from spambots. You need JavaScript enabled to view it.
Roland is a lifelong musician and music performer. He holds an MBA from Southern Illinois University and undergraduate degrees in Finance and Economics from Illinois State University. He resides in Southern Illinois with his wife and four children.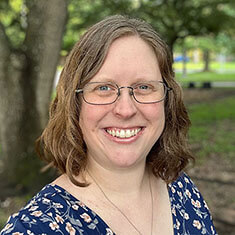 Lynea Sander
Operations Manager
This email address is being protected from spambots. You need JavaScript enabled to view it.
Lynea has been in church work for over 15 years and currently serves as kantor and organist at a Lutheran church in southeast Texas. Together with her husband Jason, she has 5 children whom she homeschools while working from home.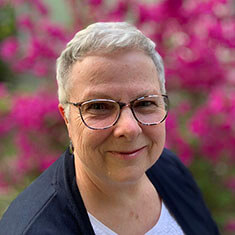 Sarah Sielbeck
Permissions Manager
This email address is being protected from spambots. You need JavaScript enabled to view it.
Sarah has a degree in music education and performance from Western Michigan University. She spent 26 years as a military musician and also had the privilege of working in the educational music publishing industry. After living in 8 cities over 37 years, she and her husband, Nathan, have settled in Sarah's home town of Kalamazoo, Michigan, where she performs with the Kalamazoo Philharmonia and the Kalamazoo Concert Band.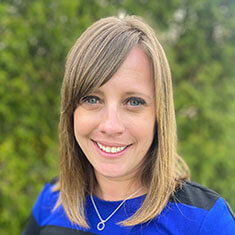 Jenny Gilbert
Customer Service Representative
This email address is being protected from spambots. You need JavaScript enabled to view it.
Jenny holds an MA in Nonprofit Administration from Lindenwood University and an undergraduate degree in Psychology from Southern Illinois University-Edwardsville. She resides in Wisconsin where her husband serves as a pastor in the LCMS. They have four beautiful daughters who are learning to play the piano and organ.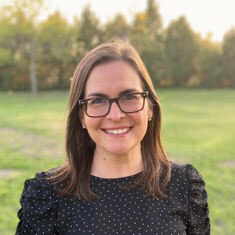 Rosie Adle
Sales Manager
This email address is being protected from spambots. You need JavaScript enabled to view it.
Rosie has been surrounded by church music her entire life. She has an undergraduate degree in Spanish from Valparaiso University and a master's degree in Systematic Theology from Concordia Seminary, St. Louis. Rosie and her husband, Scott, and their six children live in Imperial, Nebraska.
What people are saying about Church Music Solutions

"The staff walked us through the process of selecting the system we needed. We have had last minute funerals and other programs and SOS has been there for us. I am happy to recommend the Substitute Organist Service to any church in need."
Loren "Charlie" Harris, Past Warden
Brooklyn, CT
"Spoiled, that's what using the Substitute Organ Service has done for our congregation. It's spoiled us! With no organists in the congregation, or even pianists available, we now have access to excellent music, and liturgy every week. Not only that, but all of this is played through our own organ. Speaking as a Pastor, SOS has been invaluable to me. First of all, their customer service has been top notch.
"The people at SOS have gone out of their way to answer our questions, and assist us in a timely manner." Using SOS has pastoral implications. In the past, we tried using CDs. Yet, this limited us. Because it was not played through the organ, our people had trouble hearing the music. Since using SOS, I've been able to teach my congregation to chant portions of the liturgy. And, I've been able to teach them new liturgies which would be nearly impossible for them to learn through the use of CDs."
Rev. Ross Fritz
Manilla, IA
"Finding an organist when one is a small congregation can be tough. Having SOS to fall back on is a God-send. Smaller congregations may struggle with being able to afford an organist. This service is very affordable. The software is a breeze.

One of the nice things about using the SOS on a regular basis is that a congregation can expect consistency. No surprises like when you have guest organists, or organists that are slow one week and fast the next. The SOS organists are professionals and the quality is very good. I have recommended this service to several clergy friends."
Fr. Dewayne Messenger
Reading, PA
"The level of music and service that the Substitute Organist Service provides is exceptional. We have been blessed with good organists for years, but during an organist vacancy we decided to try their product. We have been very pleased. Not only did they assist in setting up our system they walked us through all the way. They are always available for questions."
"We now have volunteers, who have no musical training, who love to lead the congregation by using the iPad to play the organ. We have received compliment after compliment and they have raised the music in our services to a higher standard. Soli Deo Gloria!"
Jerry Brock, Church President
New Port Richey, FL
"We have a sponsor sign-up in the lobby. Some members want to sponsor the music for specific days like anniversaries, or memorials. Almost every worship service that we use the Substitute Organist for is paid for before we start. I can't praise it enough."
Congregational Member
"The quality is simply outstanding!"
Congregational Member
"We are able to rely on Church Music Solutions to help us until such time as we find an organist. The quality that we get is excellent! It's very much like having the quality of a professional organist in your midst."
"Extremely easy…It is all very seamless and easy to use."
"Having access to Church Music Solutions is such a blessing. Previously, we would have some spoken services and utilize recorded CDs. So often, members would indicate, "We should be singing this part of the liturgy." Absolutely! That's what we want! That's the ideal! And…Church Music Solutions allowed us to do that."
Rev. Ken Shaw
Gallatin, TN
"This service has really helped our congregation sing. We tend to lean on the Substitute Organist Service, and it has been very, very good for our congregation. I would be remiss not to have it."
"One of our operators is a 9 year old who "plays" the organ marvelously! Our members consistently remark how it has helped the whole congregation sing louder, and with more confidence. This is largely to do with the Substitute Organist Service."
"It has been a blessing. We feel like we are getting top-quality organ music. We are thrilled. I would recommend it. It is a great service. It strengthens and enriches our worship."
Rev. Derek Roberts
Maryville, TN
"The Reformation delighted in using the latest technology: the printing press. CMS brings the latest technology to bear in the arena of music: hymnody and liturgy. No longer do smaller churches need to be without the richness and depth that music brings. No cookie cutter music here; no one-size fits all; each verse within a hymn, each canticle, from the prelude to the postlude reflects the biblical nuances through the artistry of CMS musicians. Like the wood which cradles the Christ-Child, so music carries the Word of Christ to the church and into the world."
Rev. Jim Anthony
Deer River, MN
"With the Substitute Organist Service, I've noticed a marked improvement in the congregation's singing of the Divine Service and its hymns. The artistry of the musical accompaniments captures the voice and nuance of every single verse of every single hymn. The liturgical settings are impressively expressed using the full range of the organ's voice."
Rev. Doug Barnett
Henderson, NV
"Lacking the ability to secure the talents of a trained church organist has not hindered the excellence of music in the worship services at our small congregation. Thanks to the Substitute Organist Service by Church Music Solutions we are lead in the liturgy and singing of hymns by an accomplished church musician. When it comes to a congregation's problems of not having an organist, this company's name says it all, for they indeed have....Church Music Solutions."
Rev. Al Oren
St. Augustine, FL
"As the only organist in our small congregation, it has been problematic to schedule any time off. Qualified substitutes are very difficult to find and very expensive. With Church Music Solutions, I can easily order quality music for our church services and know that I can take a Sunday off without any worry."
Jeanne Sewell, Organist
Organist, Chino, CA